Not the most convincing of performances, especially in the first half, but it is not all doom and gloom. Though there were some under par performances from some of the players, others played well enough to carry the team through to the second leg. Throughout the game, United had 59.6% possession yet struggled to turn that domination of the ball into clear cut chances. This was highlighted by the fact 63% of United's 16 shots were from outside of the penalty area! The goal that we scored further showed this; it was not a team goal fashioned by us, but instead Martial pressing and winning the ball high to go one and one with Simon Mignolet and slot calmly past the keeper. Whilst it was a very good individual goal, it was possibly the best chance of the game for the Red Devils, emphasising their struggles to create good chances throughout the game. 7 of the shots were blocked, Club Brugge defended well and managed to restrict us to pop shots at goal from distance.
Ole opted to play with a 3-4-2-1 formation, but some of the personnel let the side down. For starters, Pereira (15) was supposed to be in the midfield two alongside Matic (31), but if you look at his average position on the field, he is literally on top of Juan Mata, who is one of the '2' behind the striker. This created a few issues. Firstly, there was acres of space in behind him that Matic was trying to cover by himself, thus leading to the opposition being able to play through our midfield way too easily. This resulted in them being able to create quite a few good chances that they were just unable to put away. It also brought about attacking problems in the sense that Mata, Pereira and sometimes Lingard were all on top of each other occupying the same space, making it very difficult for the team to play with so many players in such a small area. Once Bruno came on and Fred came on for Pereira, the change in the team was evident for all to see. Bruno and Mata linked up brilliantly together for the remaining 14 minutes as players were now playing in their instructed positions. In the first 81 minutes, we had 8 shots. In the 14 minutes with Fernandes on the field, we had another 8 shots, lots of nice one-twos were played between them and they further showed their ability to play on a similar wavelength to each other. Another positive performance was from Nemanja Matic, who since returning from injury, has looked a rejuvenated player. Some of his standout numbers were his 9 ball recoveries, 8/10 duels won, 4/5 tackles won and he created 2 chances alongside these defensive numbers he put up. It was a performance worthy of man of the match, for players in red anyway.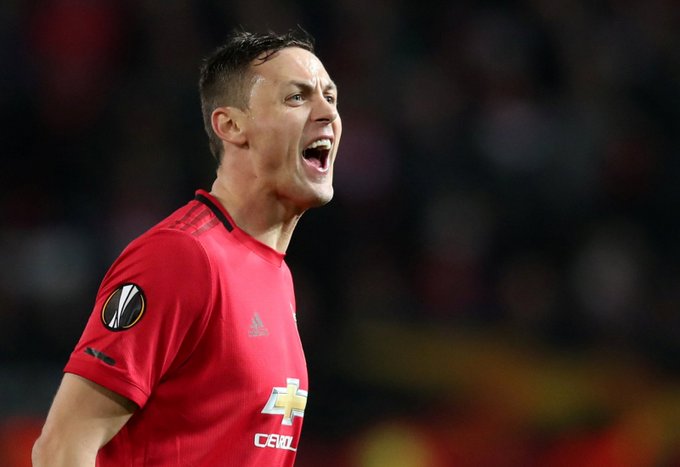 For the 3rd game running in all competitions, United's xG was greater than their xG. The xG was calculated at 1.2, and their xGA at 1.4. This doesn't bode well for how Manchester United are playing at the moment, it suggests we are currently finishing better than we should be, and this will probably have to correct itself and swing the other way sooner rather than later. For the goal Club Brugge scored, both Williams and Dalot defended the opportunity really poorly and then Romero was caught out of his goal for a well taken lob by Club Brugge man of the match, Dennis, who caused United all sorts of problems all night with his runs both without the ball in behind and with the ball at his feet.
Match Ratings (6 being the base, out of 10)